Cabinets and Countertops in Duncan, OK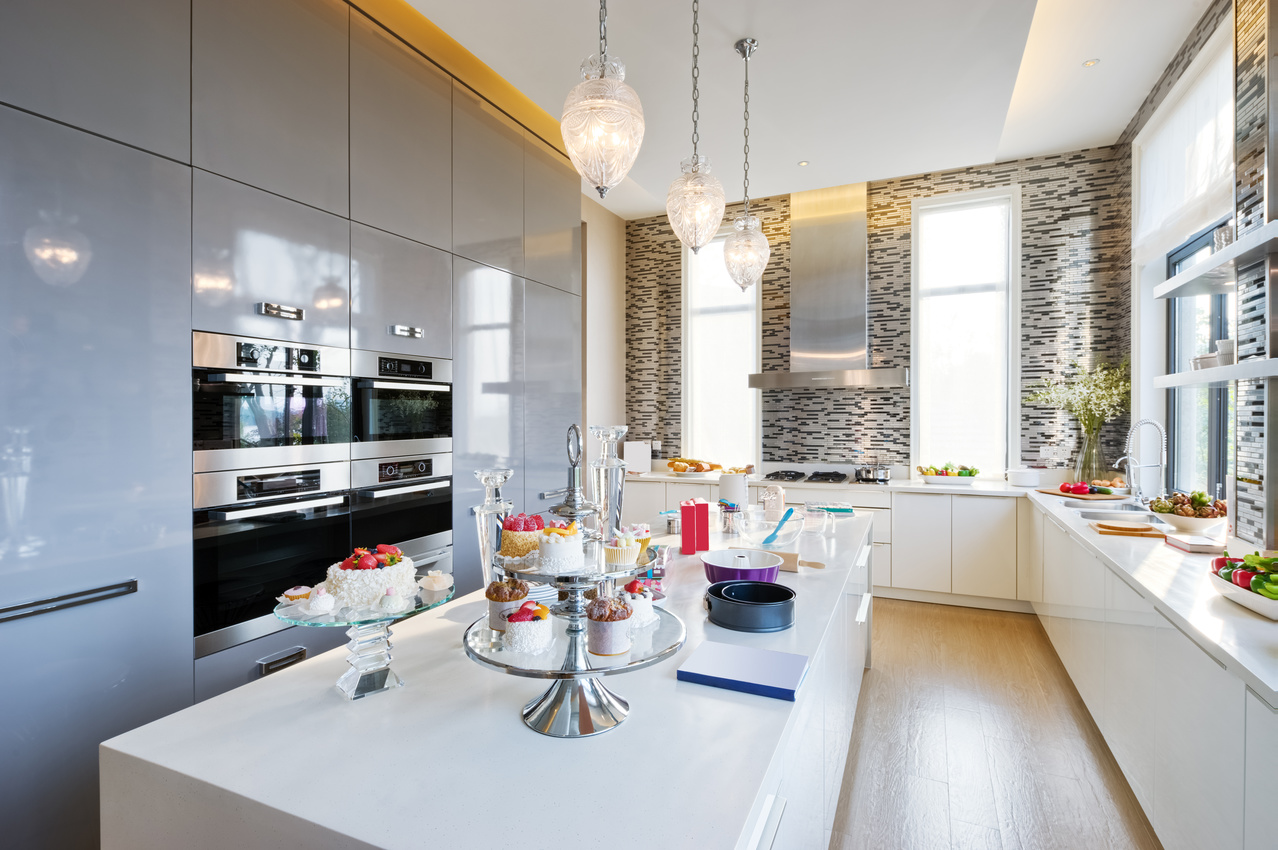 For many families, space is at a premium. It can be difficult to find room for everyone – especially when you're contending with pets and children. If you find yourself unable to shelve dishes, stow dry goods, or store towels and linens, it may be time to think about upgrading to more spacious cabinets and countertops. Our showroom is here to help with the largest local selection of both!
Visit our showroom today to explore hundreds of products from trusted home furnishings manufacturers. We've gone to great lengths to assemble a selection that offers everything homeowners could possibly want in terms of size, shape, style, and wood variety. Be sure to talk with our showroom staff if you need assistance or even a professional recommendation – we're happy to provide both.
Spacious Cabinets for Kitchens & Bathrooms
Don't use your countertops as storage fallbacks – instead, upgrade your cabinets and stow every room's belongings neatly out of sight and out of mind. Few rooms see as much frequent and frantic use as your kitchen and bathroom. Most families use both daily, so it's easy to run out of room for storing dishes, cooking equipment, towels, and other essentials.
The cabinets that are right for you depend greatly on your family's needs. Are you looking for traditional cabinets, or are you interested in a more modern look? Is vertical storage an option? What kind of handles and hinges suit your style? These are just a few of the questions we recommend asking yourself when you start shopping. Visit our showroom today to find more ideas and inspiration. And don't forget to check out our waterproof flooring options for these areas that are prone to get wet.
Explore Our Countertops Collection
Nothing defines a space quite like countertops. Whether it's your bathroom or your kitchen, the counters set the mood for the room; plus, they play critical roles in your family's approach to cooking and personal hygiene. Countertops that can't keep up with your fast-paced routine don't deserve a place in your home, so why not replace them with handsome products from our home furnishings showroom?
Stop by today to start exploring your options. Our showroom team is ready to help you compare and contrast different countertop materials. From Formica to quartz, each has something unique to offer, so be sure to carefully consider your family's needs before settling on any one product. Hundreds of colors, patterns, and textures are waiting at our store, so hurry in to start shopping.
Contact our showroom or stop by to choose cabinets and countertops for your home. We proudly serve residents of Duncan, Empire City, Comanche, Velma, and Marlow, Oklahoma.