Home Improvement in Duncan, OK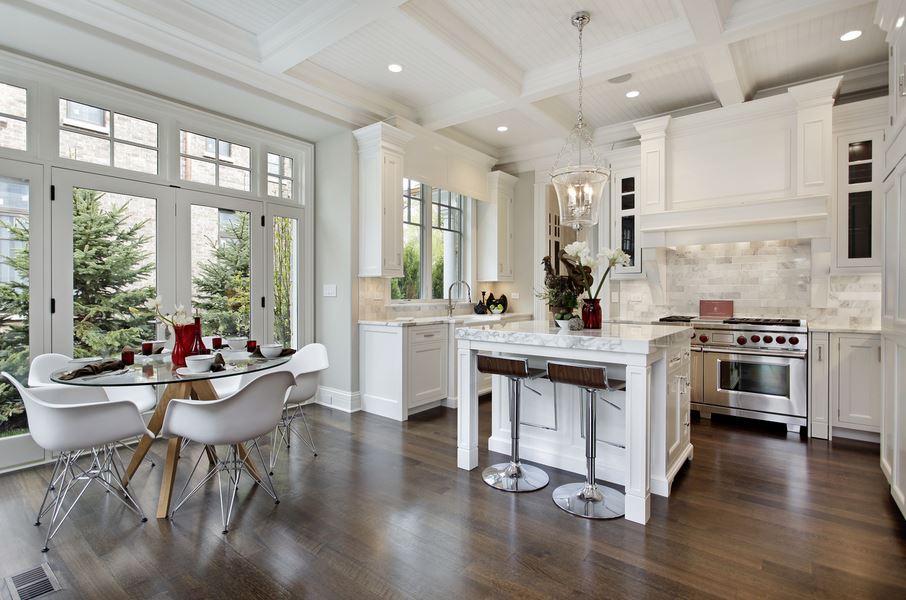 Your house always has room for improvement. Whether you want to make small changes to update your home's style or undergo major improvements for a new look entirely, we're here to help. Stop by our showroom today and see for yourself why we are one of the top destinations for home improvement in Duncan, OK, and the neighboring communities.
Kick-start your project by visiting us today and browsing all the modern house décor available for your new and improved rooms. While our store is best known for our diverse selection of flooring, we also offer a wide array of other products to makeover your rooms. Explore our showroom for design inspiration and to see all of our collections in person. Some of our most popular items for renovation projects include:
Makeover Your Kitchen for Better Meals and Better Memories
The kitchen is the heart of the home, which is why kitchen remodeling is one of the most popular renovation projects for homeowners. From cooking and cleaning to dining and entertaining, you spend a lot of time in your kitchen. Ensure it is always ready to impress by updating its design.
New countertops and cabinets are an effective way to give your kitchen a makeover while also enhancing its practicality. The right countertop gives you the perfect workspace for preparing meals, while new cabinets can boost the storage capabilities of your kitchen. Best of all, both features are available in a diverse array of styles, allowing you to choose the ideal surfaces for your interior design.
Our showroom also boasts one of the largest selections of kitchen flooring in the area. No matter if you prefer rustic looks or sleek styles, we have the perfect surface for your kitchen floor. Stop by our showroom today to browse our incredible selection and discover the ideal features for your kitchen's new look.
Your Guide to Renovations
Talk to our team members for fresh interior decorating ideas and information on the most popular design styles. We stay on top of all the latest design trends and have a deep knowledge of the classic works that never go out of fashion. When you need guidance or inspiration for your renovation project, count on us insightful advice. We look forward to working with you to make your home more beautiful and comfortable than ever before.
Contact our store to learn more about our home improvement products and services. We are proud to serve homeowners throughout Duncan, Oklahoma, and the surrounding areas.