Beautify Your Space with Luxury Vinyl Tile in Duncan, OK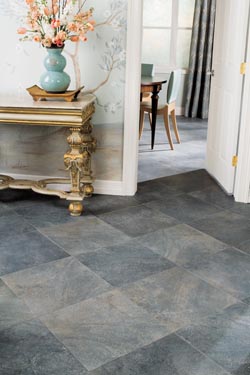 Elevate the appeal of your indoor space with a new choice of flooring. As a homeowner, it's in your best interest to choose a flooring option that offers dazzling appeal and will perform excellently in your desired space. Coveted by homeowners and flooring enthusiasts alike, many consider vinyl flooring to be one of the most versatile flooring choices available on the market. When you're looking for a change of décor, Allison's Flooring America is your source for luxury vinyl tile in Duncan, OK.
At our fully stocked showroom, we proudly provide shoppers with a vast selection of luxury vinyl tiles that are as appealing as they are practical. Our impressive array of flooring materials come in several different colors, patterns, and textures. With so many options at your fingertips, finding the right choice for your remodeling project may be more difficult than you first thought. If you're unsure which material would best suit your needs, our knowledgeable specialists will gladly offer their assistance. Trust that we'll find a luxury vinyl tile floor that speaks to your design vision.


Choose an LVT Floor for Its Unique Versatility
Not only are our selections available in a wide variety of stylish choices but they're also sure to stand up strong in high traffic areas. Notably, our luxury vinyl plank floors are designed to accentuate homeowners' spaces with the desirable warming charms of real hardwood. Due to their unique composition, these vinyl floors much like our luxury vinyl tiles can be placed in areas that are exposed to moisture like bathrooms, basements, and kitchens.
Whatever your preference, you are sure to find a desirable option when you visit our flooring showroom. If you're unsure which material would best suit your remodeling needs, simply share the details of your remodeling project with our team, and we'll see to it that you receive a solution that's everything you expect and more.


Handling Your Vinyl Tile Floor Installation Needs
Put your installation needs in the hands of our capable crew members, and we'll lay your flooring solution perfectly in place so you can get the most out of your home investment. Best of all, our vinyl selections offer remarkable ease of maintenance requiring only a light mopping and sweeping to keep them clean. With a proper installation from our skilled crew members and regular maintenance, you're sure to enjoy beautiful vinyl floors that will serve you well year after year.



Contact our flooring showroom for additional information regarding our vast selection of luxury vinyl tile floors. We proudly serve homeowners in Duncan, Oklahoma, and the surrounding areas.