Stone Tile Flooring in Duncan, OK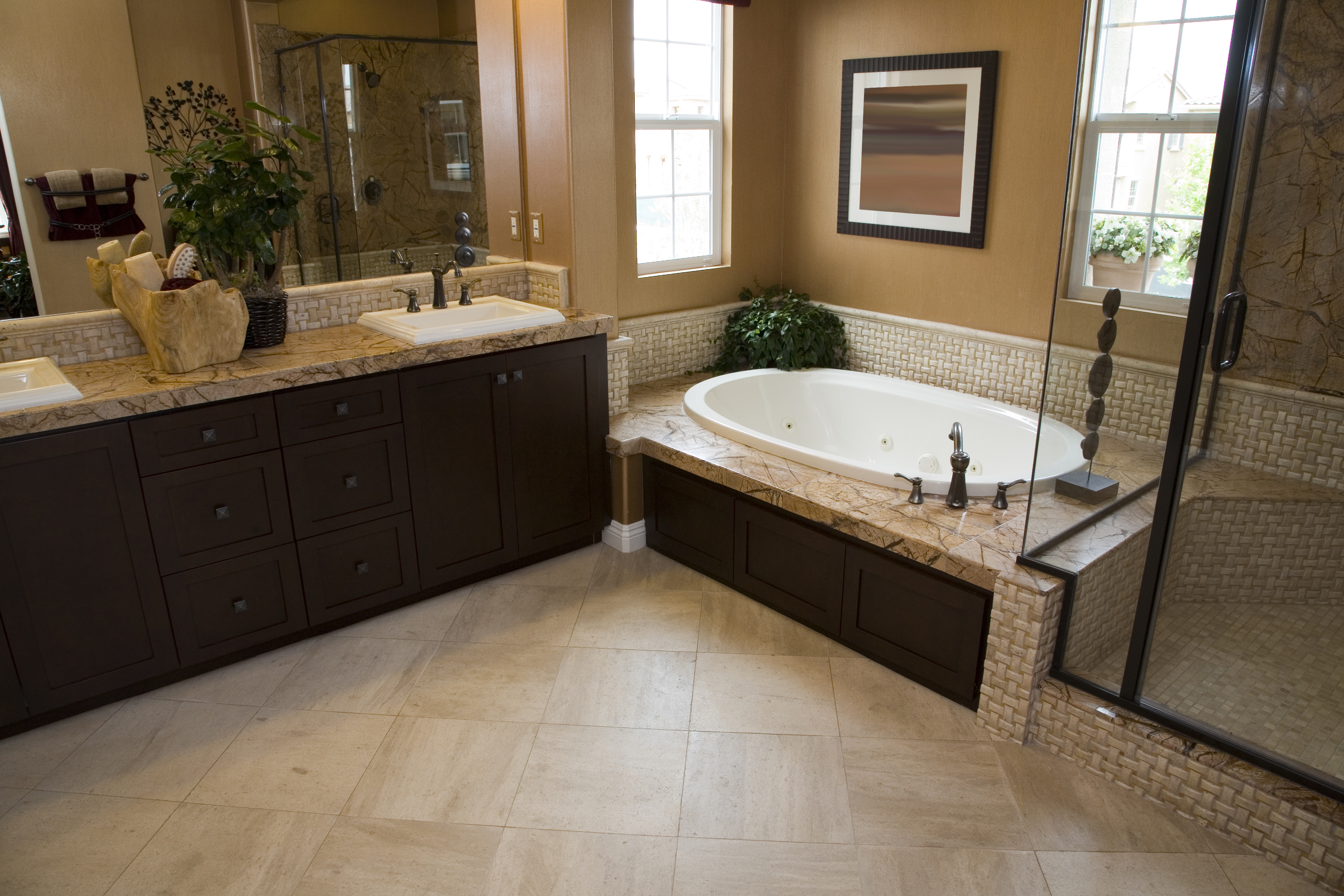 Does your remodeling project call for a natural and sturdy aesthetic? Find a new look for your home from the selection of flooring in at our showroom. We offer a variety of stone tile flooring in Duncan, OK. When you visit our flooring center, you take one step closer towards attaining a new look for your home. From start to finish, you can count on us to support your flooring project.
Set Your Creativity in Stone
Elevate the allure of your favorite rooms with a stone tile floor. Hewn from naturally occurring materials, stone flooring is available in a variety of colors and hues. With different glazing and finishing options available, stone has become a popular choice for homeowners seeking a robust interior design element. Indeed, the natural colors and unique patterns on each stone tile provide a distinct appeal that melds Old World aesthetics with contemporary sensibilities.
With stone tile, you can create a unique interior. Stone tile is available in many different shapes and sizes. As a result, you can customize the layout of your floor to meet your design goals. With so many colors and stone types available in our showroom, your creative possibilities are limited only by your imagination. Don't know where to begin? No problem! Our associates are available to provide advice so you get the flooring you want.
Where Artistry Meets Practicality
Aside from its wide array of different colors and pattern combinations, homeowners have turned to stone tile flooring for its durability. Stone is naturally dense, which means it can withstand foot traffic with ease. Put this flooring in common areas like the kitchen or living room, and bask in beautiful spaces all year long.
The finishes and glazes in stone flooring also add a high level of water resistance. As such, this flooring option fits right at home with enclosed patio spaces and bathrooms. Elevate the relaxing feeling in your shower space and use stone flooring with your enclosure-free shower.
Complete the Project with Professional Stone Tile Floor Installation
Make your investment last. We're here to put the finishing touches on your project. Our showroom facilitates professional stone tile floor installation, so you can enjoy your new flooring as quickly as possible. We work with trained and experienced installers to bring out the strength and beauty of your new flooring.
Enjoy your new stone floors with the Ultimate Confidence Guarantee. Select four- and five-star rated products can take advantage of our industry-leading warranties. For instance, qualifying products enjoy a lifetime installation guarantee. If you ever find a fault with your installation, we will return to make things right at no cost to you.
Contact us to learn more about our selection of stone tile flooring. We proudly serve property owners throughout Duncan, OK, as well as the surrounding area.