Elegantly Resilient Wood-Look Tile in Duncan, OK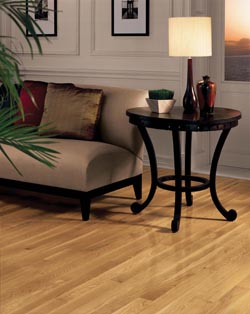 It's time to elevate the look, feel, and appeal of your property. At Allison's Flooring Outlet, you will find everything you need to transform your interior. As your source for wood-look tile in Duncan, OK, we offer a wide selection of flooring products. Visit our showroom, find your favorite flooring, and get the assistance you need to finish your remodeling projects. We are with you at every step.
Flooring is a great way to elevate your interior design while also strengthening your home. Broaden your project possibilities at our showroom. Our catalog features samples of flooring in a variety of styles, designs, and colors. With so many different wood plank porcelain tiles to choose from, the possibilities are limited only by your imagination.


The Advantages of Wood Tile Flooring
Now, there is no need to make compromises between practicality and aesthetic appeal. With wood-look tile, you can have it all. This flooring material is unique in that it is crafted from ceramic or porcelain, while successfully mimicking the appearance and texture of solid hardwood. There are many advantages to flooring your property with this flooring type:
Strength: Wood plank ceramic tile and its porcelain counterpart are made from natural materials. Thanks to the manufacturing process, this flooring provides a tough and resilient surface. Its dense composition ensures it holds up well against floor traffic, including bumps and impacts.
Water Resistance: Wood-look flooring is highly resistant to water. As a result, this flooring goes well in any room. One of the biggest attractions to porcelain and ceramic wood tile is that it will not warp or change shape. Now, you can have the beauty of pine, mahogany, and other popular wood species in your basement, bathroom, or kitchen.
Ease of Maintenance: Ceramic and porcelain wood tile uses specialized glazes and finishes to create a nearly non-porous surface. This means that dirt and dust won't stay on this flooring for long. Most spills and stains can be wiped or vacuumed away easily. With this material, you spend less time and energy cleaning--and instead can do more of what you love.
This flooring material offers more to make your life more comfortable. The distinct temperature retention and dispersal properties of this flooring offer big heating and cooling benefits, too. No matter what the priorities of your remodeling project, there is something to love about wood-look tile flooring.


Helping Your Project Go Right
When you are ready to transform your interior; arrange a consultation with one of our flooring associates, and we will work out your project details with you. We'll help you find the right products that will meet your needs.
When it's time to put your plans into motion, we're here to put on the finishing touches. Our showroom also facilitates installation services by qualified professionals. We'll connect you to an experienced installation team, so your flooring looks great and lasts long. Hands down, we make re-flooring a simple and rewarding experience.



Contact us to learn more about our selection of wood-look flooring. We serve customers in Duncan, OK, as well as Marlow, Bray, Chickasha, Velma, and the surrounding areas.